The Australian Truckies' protest in review – and what's next?
The August 31 Truckies' Protest in Australia is history now. This "post-event analysis" will be a mixed bag of both results (for the protest organizers) and comprehensiveness of the information I was able to obtain (from where I am, in Canada). For this reason, I'm writing this piece as an opinion column as opposed to a hard news piece. It's the best I can do; it won't make everyone happy. Sorry, mates!
Observation #1:
The protests did not shut down the nation. In some locations, they were almost non-existent although in others, they caused quite a stir and generated a lot of support online and in-person from residents.
Observation #2: The pedestrian civilian protests – in which residents turned out at the local councils and government buildings – were pretty impressive in some municipalities, notably Adelaide and Gold Coast. Citizens were clearly very enthused and engaged. They appreciated the support and the increased profile the Truckies' gave them.
"145 people turned up at the Brisbane governor's house, and there were some in the city," said Dave Till of Monto, Queensland. "The day wasn't as good as it should have been, but people did show up."
I tried to grab as many Facebook photos as I could before they started disappearing (see Observation #3).
To view the slideshow, click on the white arrow at the far right of the image below to scroll: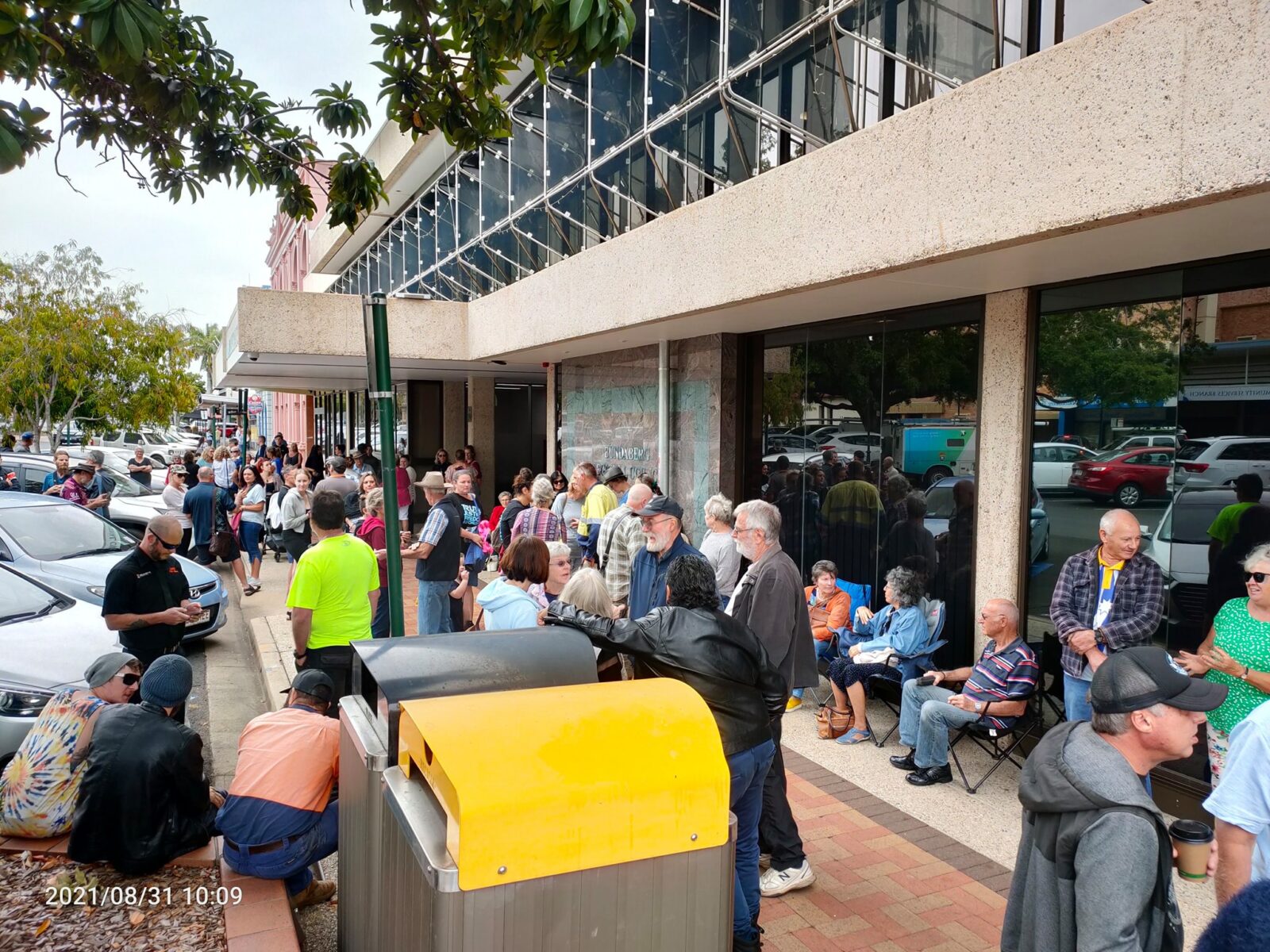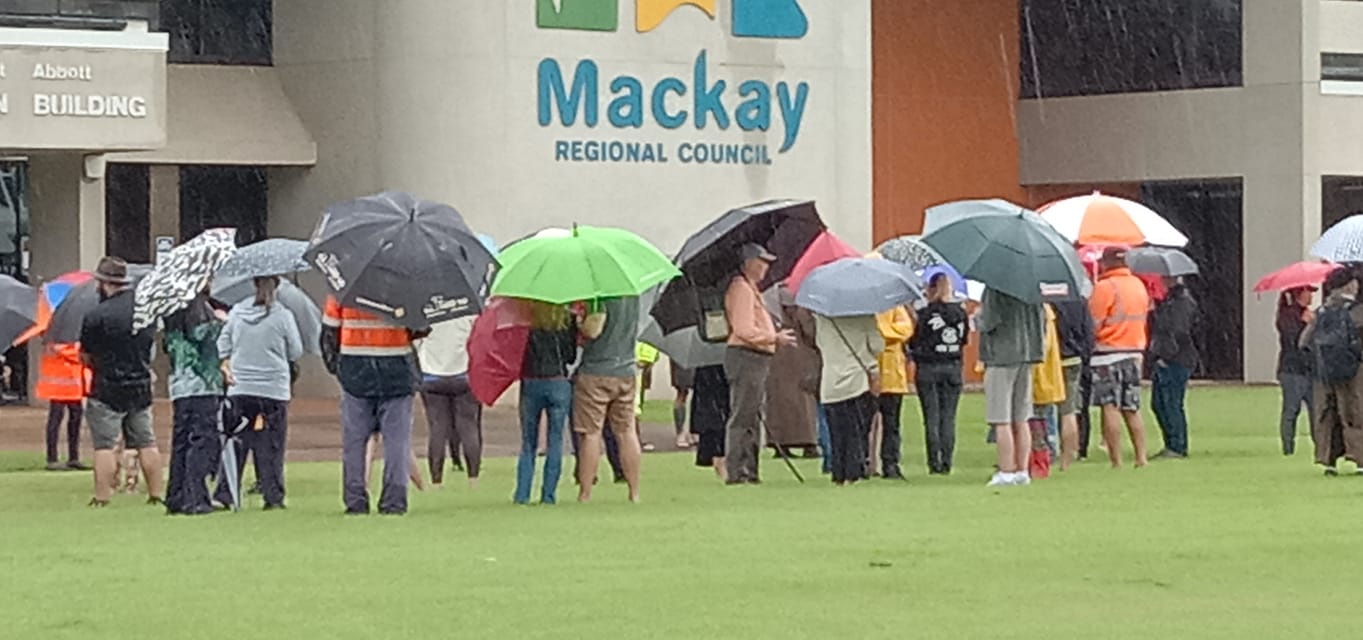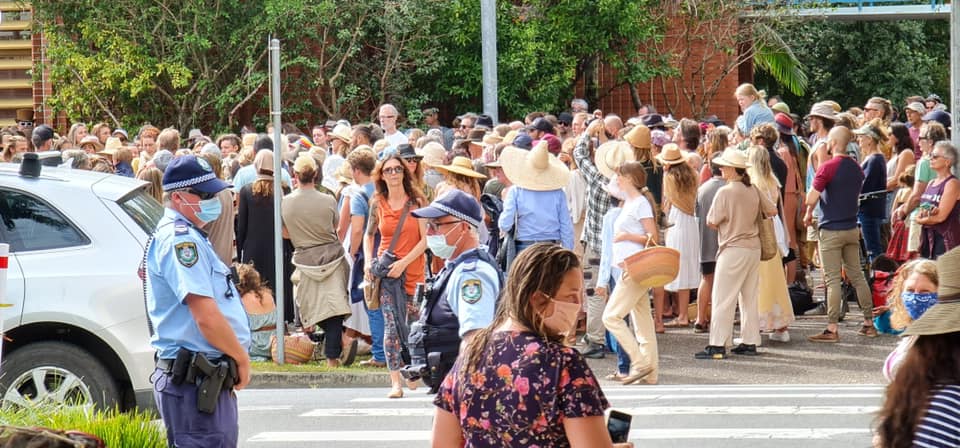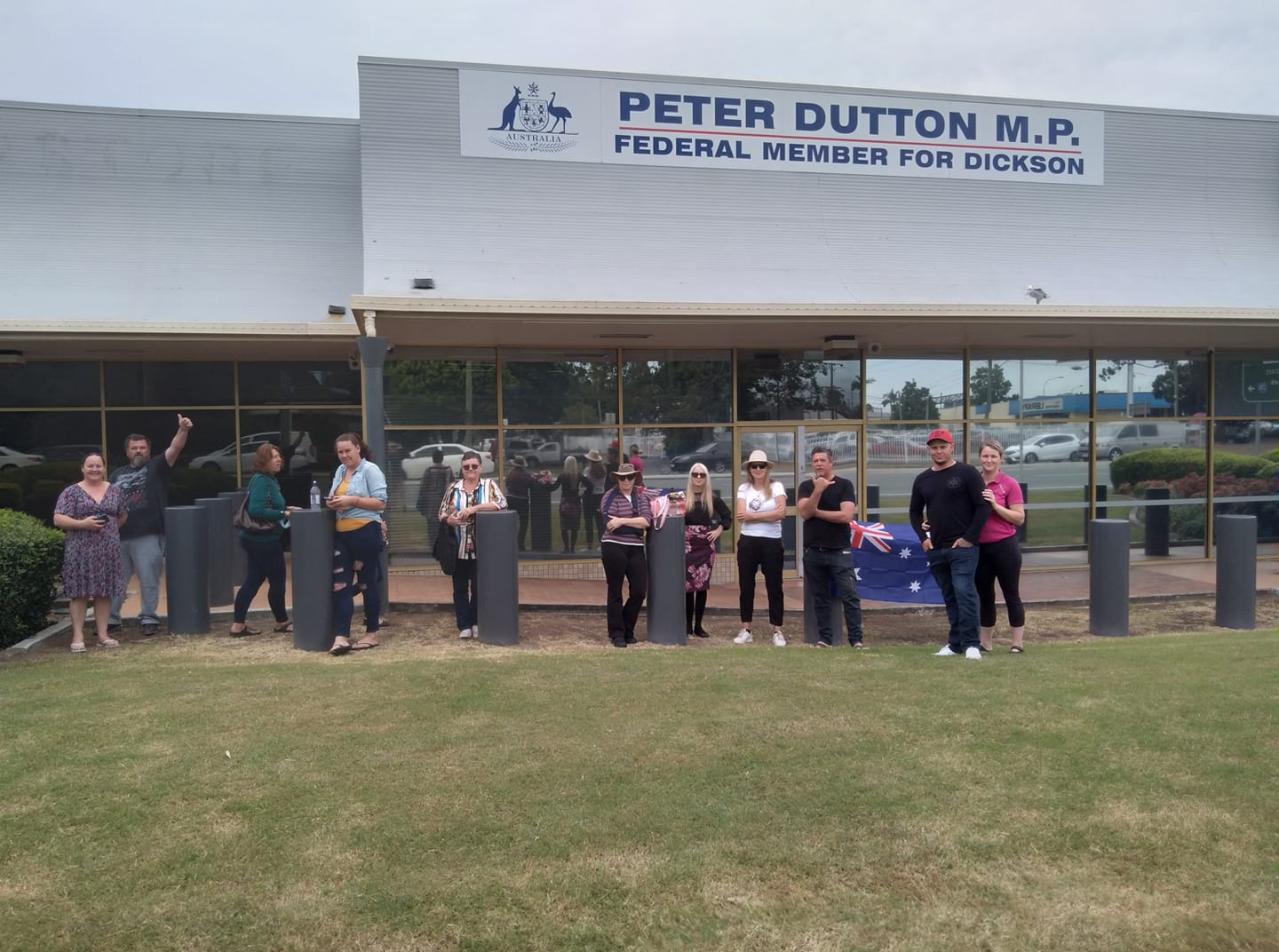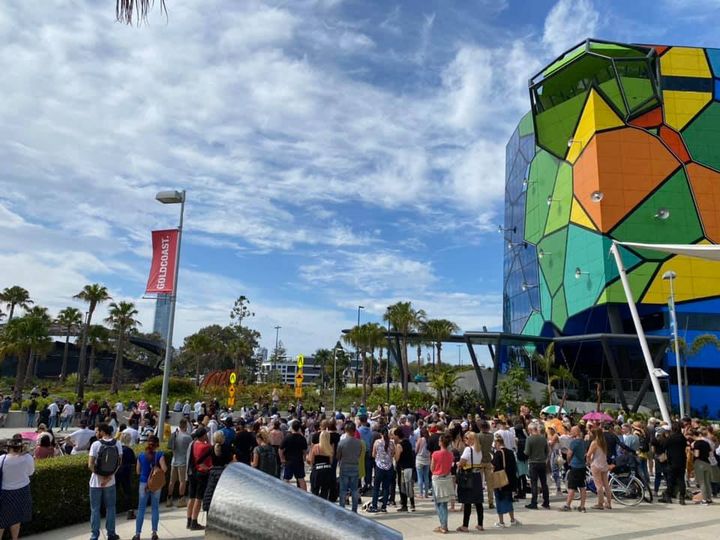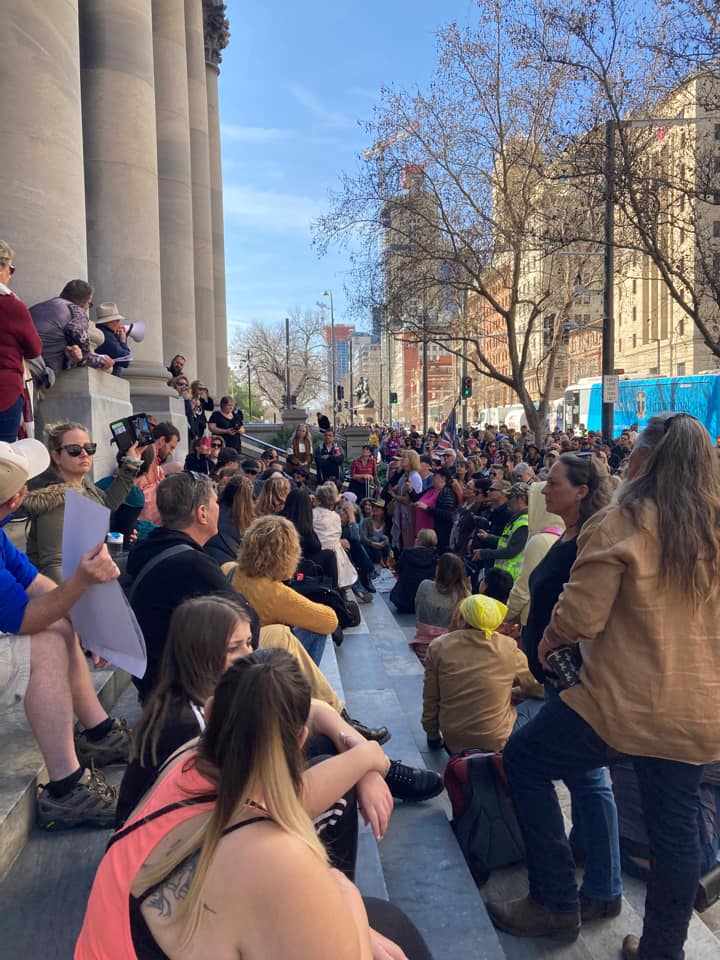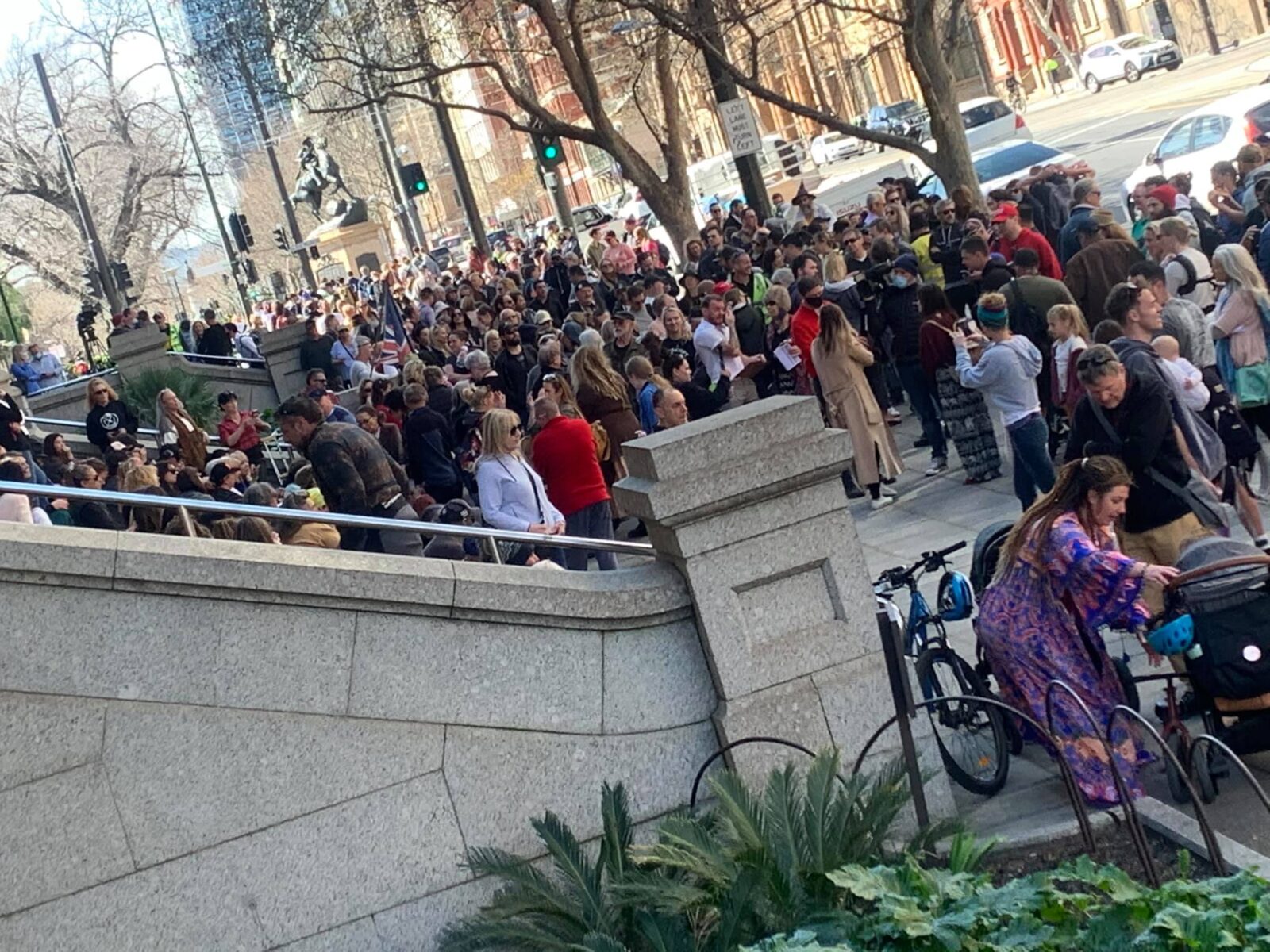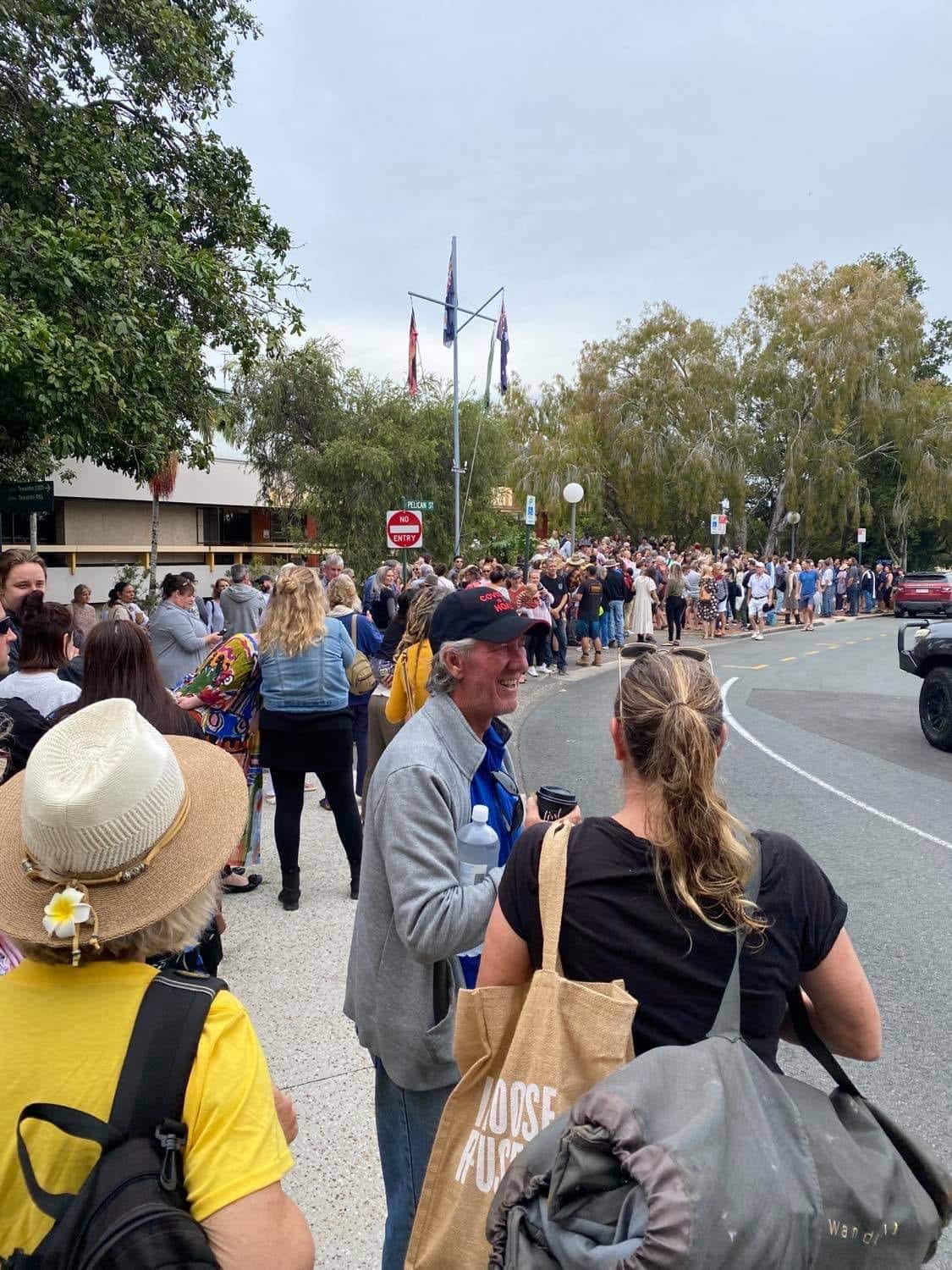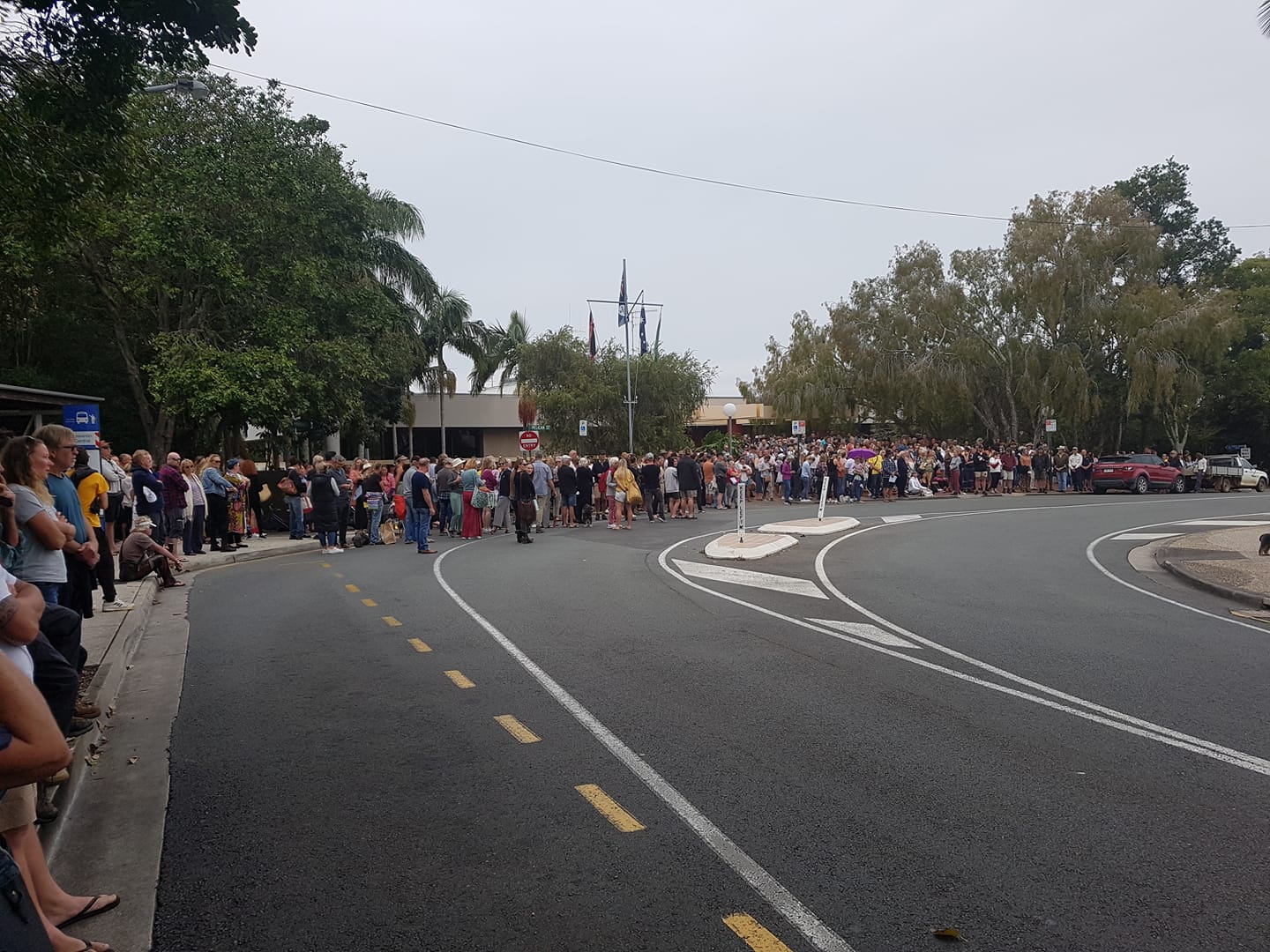 Observation #3: Censorship of social media, especially Facebook, was eerie, frightening and fast. On the evening of August 31st, I was reading comments on supportive pages almost in real time and before I even had a chance to copy, paste or embed, the comments disappeared.
I saw A LOT of this image:
The post and the image below were representative of lots of the activity on August 31, which indicated that even when posts and photos weren't showing up as social media posts, they accidentally got included in TRAFFIC reports:
Jordan Rhys
liked Pat Bennell's post: "The government is censoring the truckies communications and posts so that the public doesn't know they are truly doing this, but they are. The blockades are on google maps."Jordan Rhys
liked Carolyn Greer's comment: "Big truck blockade on Queensland border! Media blackout so no one knew until now! Shows how scared they are of us uniting with the truckies!"
Observation #4: MP Craig Kelly's support inside and outside of Parliament was symbolically significant, perhaps, but the Bill he introduced to shield Truckies' from mandatory vaccinations received only one other vote, so it went nowhere.
However, the Truckies' engagement forced the topic to be introduced for discussion in Parliament, which I believe is a significant first. I don't think this has happened anywhere else in the Commonwealth (please, correct me if I'm wrong). Here in Ontario, Canada, our federal parliament is shut down for a completely unnecessary election (two years into a four year mandate) and the province of Ontario announced today it would prorogue until October, because, well, the federal parliament is shut down. So there's no debate about anything, anywhere, here. Congratulations, Australia, on having both a functioning Parliament AND an MP that supports Truckies!
Observation #5, retired military members may not have been represented in large numbers. But the ones who did turn out were magnificent.
***
If you wish to on this or previous posts, or share information on upcoming Truckies' events, email [email protected]